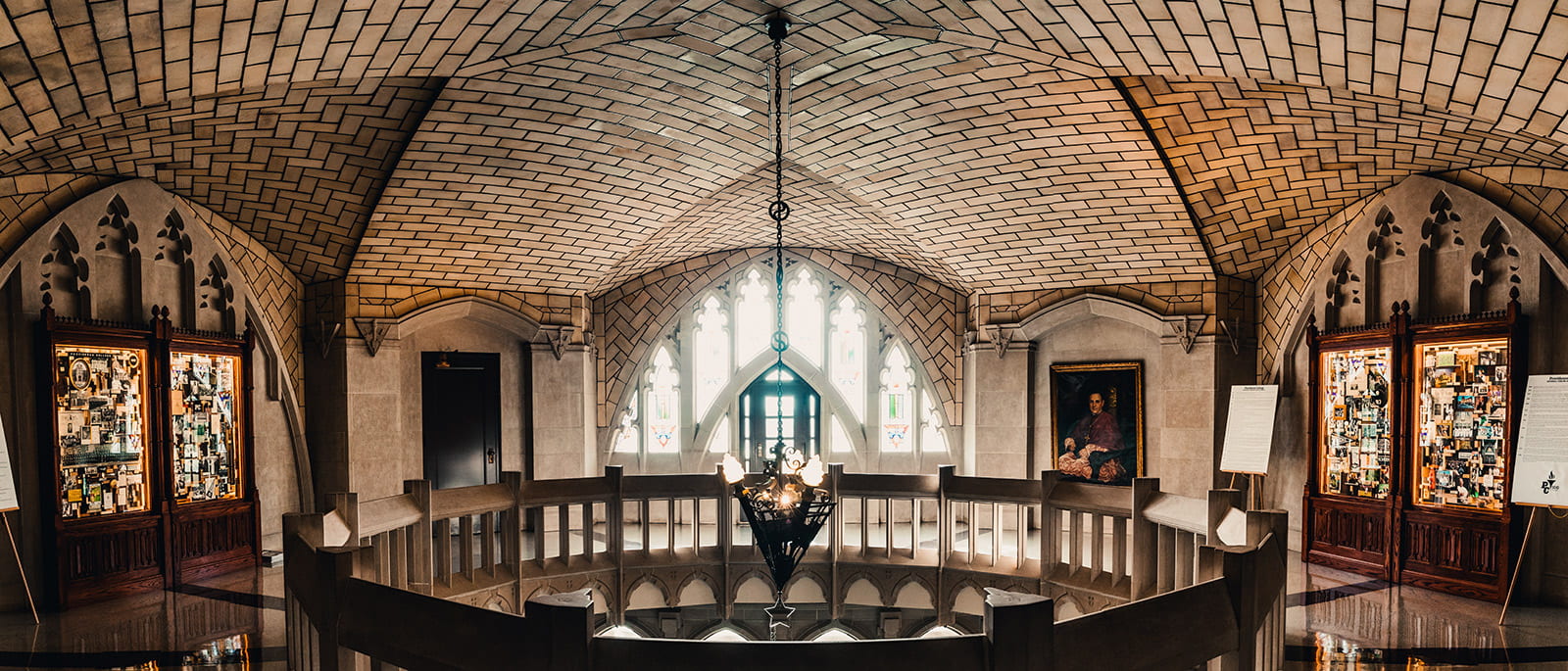 Graduate Admission Information
For admission to Providence College Graduate Programs, applicants must hold a bachelor's degree from an accredited college. The following are requirements for admission:
Application fee of $65.00
Official graduate and undergraduate transcripts
Application requirements for the program, outlined below
International students may have additional requirements and earlier deadlines, Office of International Students for more information
Program-specific requirements are below:
For more information about the Providence Alliance for Catholic Teachers (PACT).
The College welcomes applicants who demonstrate academic and experiential preparation, good character, intellectual interest, and motivational purpose.  The admission committee will conduct a holistic review of all application materials, which must demonstrate the potential to complete graduate study with the 3.0 cumulative GPA required for receiving the master's degree.
Please note: Providence College requires all graduate students to either be vaccinated against COVID-19 or be approved for a medical or religious exemption.
Deadlines
March 1 for Summer | July 1 for Fall | November 1 for Spring
M.Ed. in Administration
M.Ed. in Higher Education
M.Ed. in Literacy and Literacy 4+1 for PC Education Majors
M.Ed. in School Counseling
Rolling Admission
MA in Biblical Studies
MA in Global Education and TESOL
MA in History
MA in Teaching Mathematics
MA in Theology
Master of Theological Studies
M.Ed. in Urban Teaching
Graduate Certificate in Sports Administration
Official Transcripts
Applications will not be reviewed until we receive official transcripts from your college or university. Electronic transcripts are preferred. Please ensure that they are sent to the email or mailing address below, and they are sent directly from the institution. PDFs from the applicant will not be acceptable as official transcripts.
Email: gradschool@providence.edu
Mail: Lisa Lombardo, Office of Admission, Providence College, One Cunningham Square, Providence, RI 02918-0001