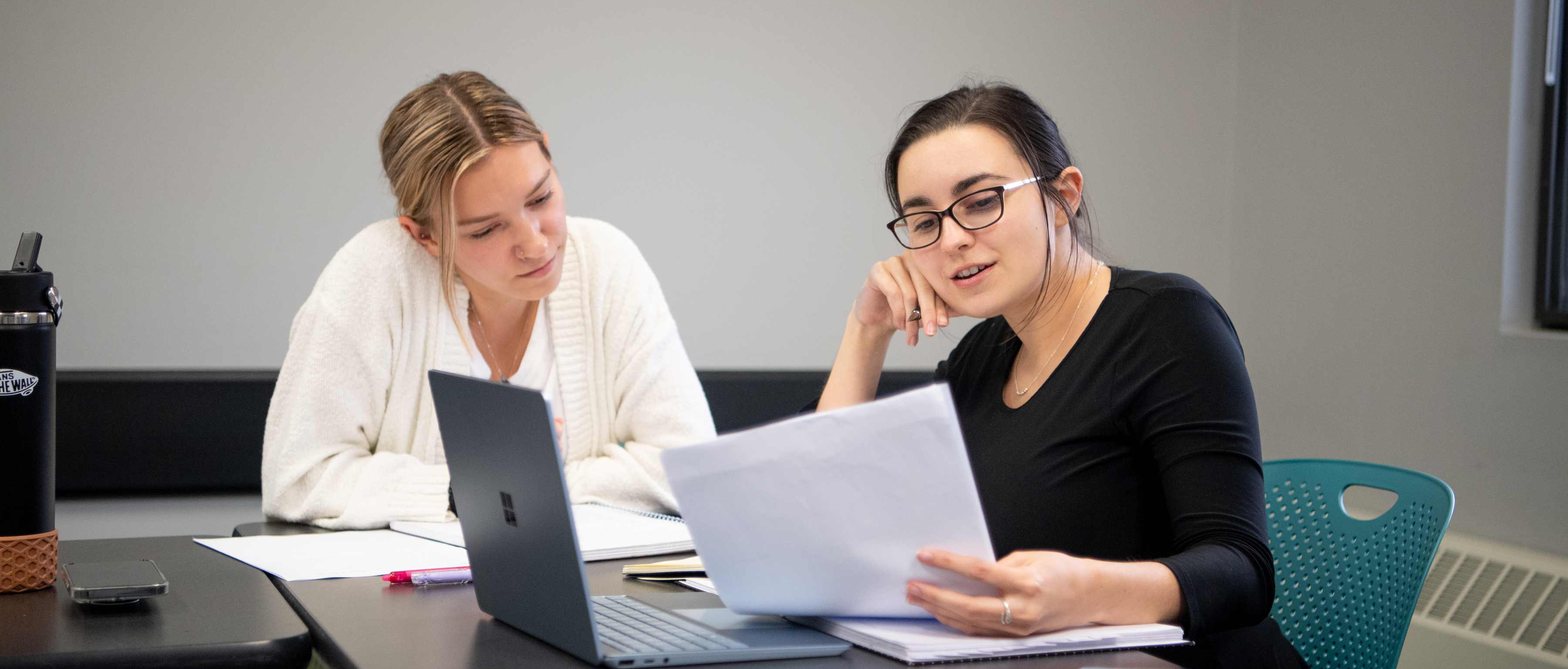 Site Home
>
Master of Arts in Teaching Mathematics
Master of Arts in Teaching Mathematics
Turn your passion for mathematics and education into a meaningful career that is in high demand.
According to the U.S. Department of Education, Rhode Island, Massachusetts, and Connecticut are experiencing a shortage of mathematics teachers. There is a tremendous need for talented math educators in our area.
​​​​​​The Master of Arts in Teaching Mathematics Program at Providence College is designed to develop excellence in teaching for the mathematics educator that is consistent with the recommendations of the National Research Council.
Massachusetts teachers: The MA in Teaching Mathematics meets the Massachusetts Professional Licensure requirement for graduate-level content preparation for math teachers.
Teacher Certification Option: If you are interested in our Teacher Certification Program with a joint Mathematics Master of Education (M.Ed.), please visit the Teacher Certification pages for additional information.
This program welcomes applications from all college graduates who have completed at least 24 credit hours in mathematics beyond pre-calculus or 18 credit hours in mathematics beyond pre-calculus and 6 hours in education. Applicants who do not meet this requirement may enroll in directed reading courses in preparation for this program. Reading courses are designed through consultation with the program director and cannot be used for graduate credit.
Requirements for the degree
Completion of 21 credit hours in mathematics and 9 credit hours in education.

Completion of the required mathematics courses: Algebraic Structures I and II and Mathematical Analysis I and II.
Course offerings are designed so that most students can complete the program within two years. Generally, at least eight courses are offered yearly and faculty advisors are available to help students select courses.
A teacher certification program in mathematics at the secondary level is also available. Students may enroll in the MAT and the certification program concurrently.
Elective mathematics courses are selected from the following:
500 Foundations of Mathematics
504 Difference and Differential Equations
506 History of Mathematics
507 Number Theory
514 Numerical Analysis
518 Topology
523 Probability and Statistics
530 Topics in Geometry
536 Topics in Real Variables
537 Topics in Complex Variables
538 Topics in Algebra
539 Topics in Logic
540 Topics in Applied Mathematics
541 Topics in Category Theory
545 Topics in Combinatorics
548 Topics in Functional Analysis
​Contact
Location: Howley Hall 221