Site Home
>
Rev. Robert Randall Distinguished Professorship in Christian Culture
Rev. Robert Randall Distinguished Professorship in Christian Culture
​​​​​​​​​​​​​​​​​​​​​​​​​​​​​​The Randall Professorship is held by a recognized scholar whose work concentrates on an understanding of culture that embodies a Christian view of human achievement. The selected individual​ contributes​ to undergraduate instruction in the theology, philosophy, history, literature, or the social sciences departments by participating in the Liberal Arts Honors and Development of Western Civilization Programs, directing student research, and delivering public lectures.
​​2020-21 Randall Professor: David O'Connor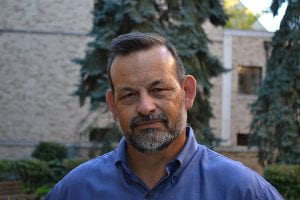 Dr. David O'Connor, professor of philosophy and of classics at the University of Notre Dame, is the 2020-21 Rev. Robert Randall Distinguished Professor in Christian Culture at Providence College.
Dr. O'Connor has directed undergraduate minors in philosophy, politics, economics, and philosophy and literature and is a senior editorial advisor to St. Augustine's Press. An undergraduate at the University of Chicago (where he was an Amos Alonzo Stagg scholar and football MVP) and Notre Dame, he received his Ph.D. from Stanford University in 1985.
Dr. O'Connor's teaching and writing focus on ancient philosophy, aesthetics, ethics and politics, and philosophy of religion. His online lectures on love and sexuality from his signature course "Ancient Wisdom and Modern Love" have reached a wide international audience and are the basis of two books – Love is Barefoot Philosophy (in Chinese translation, 2014) and Plato's Bedroom (2015). He edited and introduced The Symposium of Plato: The Shelley Translation (2002), the first modern edition of Percy Shelley's neglected prose classic of Romanticism, and co-edited Essays on the Foundations of Aristotle's Political Science (1991).
During his tenure as Randall Professor, Dr. O'Connor will focus on two themes: how Plato rewrote the literature he inherited and how he was rewritten in literature that inherited him; and the distinctive Catholic aesthetic tradition from St. John Henry Newman to J.R.R. Tolkien. Dr. O'Connor and his wife Beth married in 1985 and have three daughters.