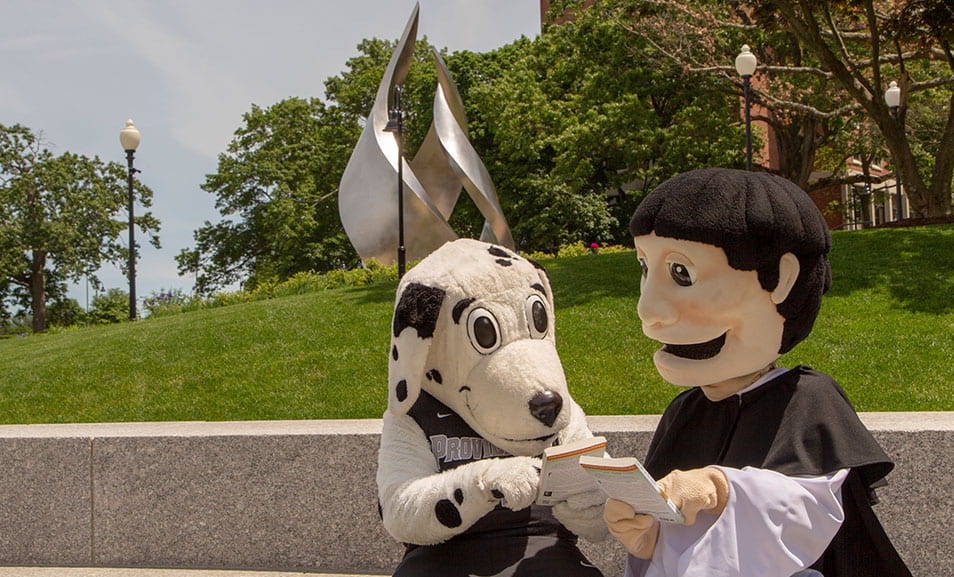 Common Reading Essay Contest
Prompt
In Tattoos on the Heart, Father Gregory Boyle states, "Our frightened selves want only for the gathered to like us, to agree with us, or be intimidated by us" (155). Boyle's narrative shows us many examples of how we are controlled or limited by our "frightened selves" and many examples of how we can move beyond them. "Close both eyes; see with the other one," Boyle writes. "Then, we are no longer saddled by the burden of our persistent judgments, our ceaseless withholding, our constant exclusion. Our sphere has widened, and we find ourselves, quite unexpectedly, in a new, expansive location, in a place of endless acceptance and infinite love" (145).
As you begin this new phase of your life away from your family and friends in a new environment, consider Boyle's notion of the "frightened self." Write a letter to yourself at an earlier time in your life when you were "frightened" in the way that Boyle describes. How did your "frightened self" dictate or limit your actions? Now that you've read Boyle's book, what advice do you have for your former self? Even if your own experiences are vastly different from the people Fr. Boyle works with, you should connect your personal experiences to at least one of the book's major themes (listed below), and use at least one example from the text to show how Boyle's narrative and experience informs your own.
Important Themes

Resilience
Social/Formal Education
"Slow work" (patience, slowing down)
Compassion
Acceptance ("the no matter whatness")
The purpose of work
Opportunity
Inclusion/solidarity/kinship
Varying definitions of success/failure
The role of faith and/or fidelity
Tattoos
Death and grief
Fatherhood/motherhood
Community
The "outcast" and the "other"
Criteria
Essays should be  650-775 words. Essays will be judged based on originality, engagement with the text, and clarity of both purpose and expression.
Essay submissions are due no later than Thursday, Aug. 15 at 11:59 p.m.